Password reset instructions
>> Step 1: On the login page, choose Forgot your password?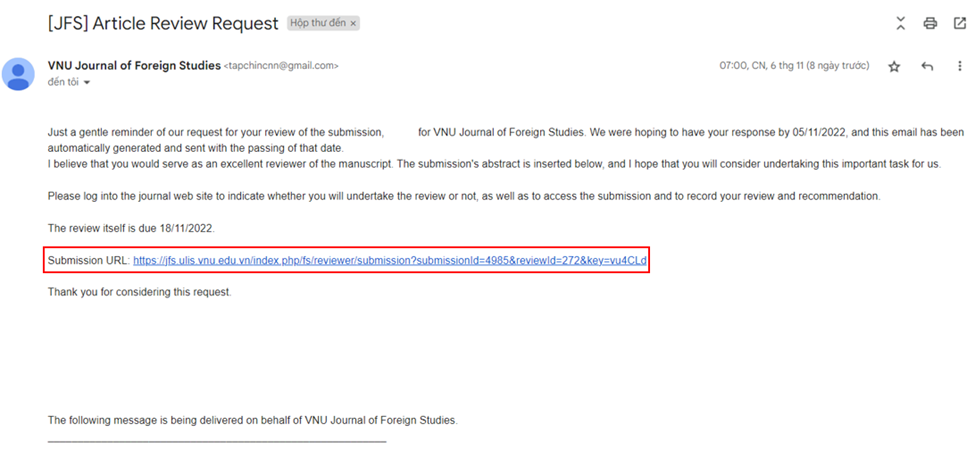 Figure 1: Login page
>> Step 2: Enter the email used to register your account and then select Reset password.

Figure 2: Enter the registered user's email
Figure 3: After entering the email
>> Step 3: After completing step 2, a confirmation will be sent to your email address.
>> Step 4: Click on the link sent in the email to reset your password.

Figure 4: Password reset email
>> Step 5: After selecting the link, you will be directed to the page as shown below.

Figure 5: Step 5
>> Step 6: Check your next email to get the new password.

Figure 6: New password email
>> Step 7: Use the new password to log into the Journal's website. Then enter all the information and click OK when done.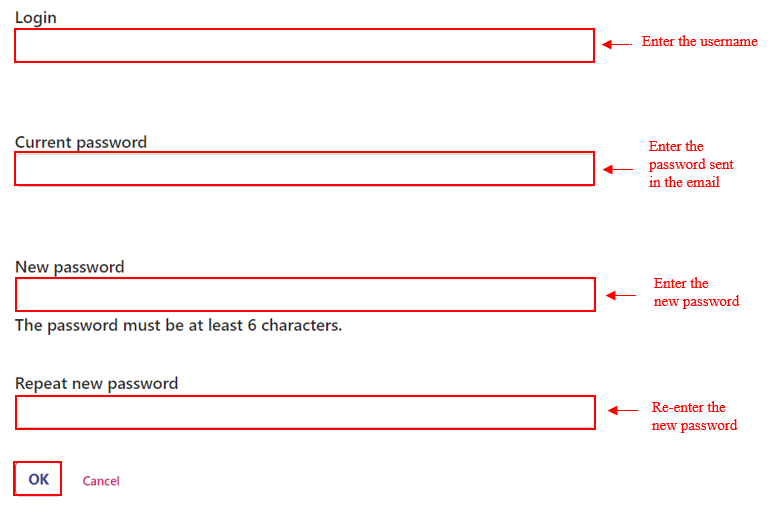 Figure 7: Last step to reset password
>> Finish resetting the password. The user accesses the account with the new password.